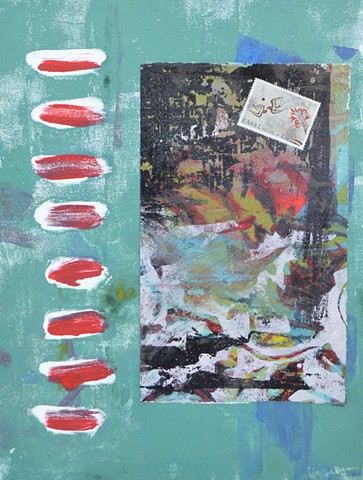 Body Count
This monotype was inspired by the refugee crisis that I observed first hand while in Turkey. The Greek stamp on the turbulent colors signifies the rescuers on the dark sea.
monotype and chine colle
11.5x9"
2016
Private Collection
Shown in the Monotype Guild of New England's
Fifth National Exhibition in Duxbury, MA, 2018.
Juror, Judith Brodsky.